Free One Page Sales Sheet Template for Canva
Use this free template to...
✔ Outline the key benefits of working with your org.

✔ Deliver a clear solution brief to your partners/ prospects.

✔ Simplify the buying process between you and who you work with.

✔ Crush your competition by streamlining your messaging.
Whether your sales team needs to quickly get the word out to a vendor or you've got a hot prospect that needs ammunition to help make the case of why your product/service is best, this free template is exactly what you need to get started.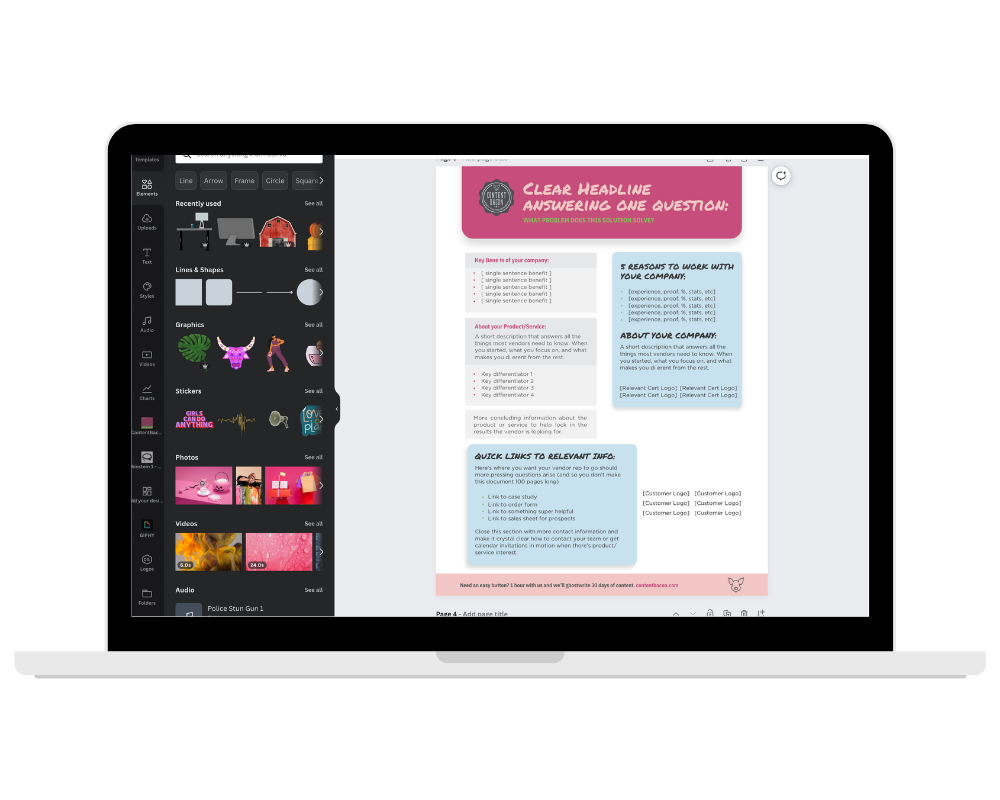 "No one is better at helping create and implement a tailored content campaign than ContentBacon! Call them. They know what they are doing and feel free to contact me as I can share with you how they helped my business and personal brand expand."
Senior Vice President, Industrial Brokerage @JLL