To stand out from the Cannabis crowd, you need to tell a story.
You might as well be a boxer with one hand tied behind your back. That's the current challenge as a player in the cannabis industry. Your product is classified as a drug by the FDA - and although it's been used for centuries, there's scant medical research.
The truth is, you shouldn't be talking about your product's benefits, anyway. Prospects want something else.
As more and more cannabis products and businesses join the market, it becomes increasingly important to source and deliver content that educates, engages and inspires prospects to do business with your company over the next one.
Does your team know the current cannabis regulations, state by state?
We'll help you remove any uncertainties
The rules and regulations surrounding the cannabis industry can bet a bit hazy at times - no pun intended. Cannabis products are legal for sale to adults in nine states and Washington, DC. It's legal to use for medical reasons in another 30 states.
Yet the Drug Enforcement Administration (DEA) considers it as a Schedule 1 Controlled Substance, meaning researchers need permission from the Food and Drug Administration (FDA), the Drug enforcement Administration (DEA), and the National Institute on Drug Abuse (NIDA) to legally study cannabis.
So now what?
The Reality is that the rules surrounding the cannabis industry are ever-changing. Success requires staying ahead of the curve, having a pulse on the industry and regularly sharing content that demonstrates real knowledge and expertise.
Here's 14 Sizzlin' Cannabis Content Blogs for you to read:
Download The Ultimate Guide to Getting the Word Out About Your Cannabis Company
To stand out from the Cannabis crowd, you need to tell a story. Download our FREE Guide to Cannabis Marketing.
Key Industry Data Points

59 million adults in the United States now have legal access to cannabis. In Canada, the sale of cannabis to adults is now legal

Worldwide sales of cannabis reached $9.5 billion in 2017

Of the $9.5 billion in 2017 cannabis sales, $8.5 billion of it was in the United States

Since 2018, an estimated 75 million adults worldwide have access to cannabis products

Global consumer spending on cannabis products is estimated to triple in 2022. It will reach $32 billion- $23.4 billion of which will be attributed to the United States
The most qualified prospect is an educated prospect
Inbound marketing is the art and science of sales through education. That's why it works for companies in CANNABIS, TECHNOLOGY, and HEALTHCARE. So the question isn't so much whether inbound marketing is right for your business --of course it is-- but which inbound strategy is going to produce the results your business needs.

Cannabis brands must navigate the challenge of regulations - which may drastically change in the near future- and search for ways to gain trust by positioning themselves as thought leaders about a substance that's been used for thousands of years...but which can claim scant validation by research.


How do you push a signal through the noise when the bandwidth is so narrow?


You need to source and distribute custom content.
The basics of inbound marketing
Inbound marketing is a subset of content marketing that revolves around three experiences that you can provide your prospects:
Content that piques a prospect's interest and attracts them to your brand as a trusted guru in your field or industry with easily digestible insights
Content that provides deep insight that your engaged prospect can use to combat their pain points and reach their goals
Content that supports and empowers the post-purchase buyer to find delight with your product, service, or brand
When your customers are thrilled by a product and feel like you've been listening to their needs every step of the journey, this creates an infinite loop of pleased customers who become delighted promoters. Those promoters spread the word about their fantastic experience to attract a constant stream of new prospects.
That's really what makes inbound marketing so powerful. The investment it takes to acquire each customer turns into momentum that fuels the cycle.
As your strategy gains velocity, it can scale progressively larger—your devoted promoter base grows exponentially with time and with the continuous stream of intrigued prospects and happy customers.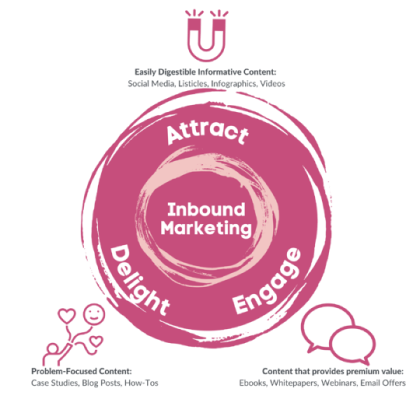 Partners | Customers | Collaborators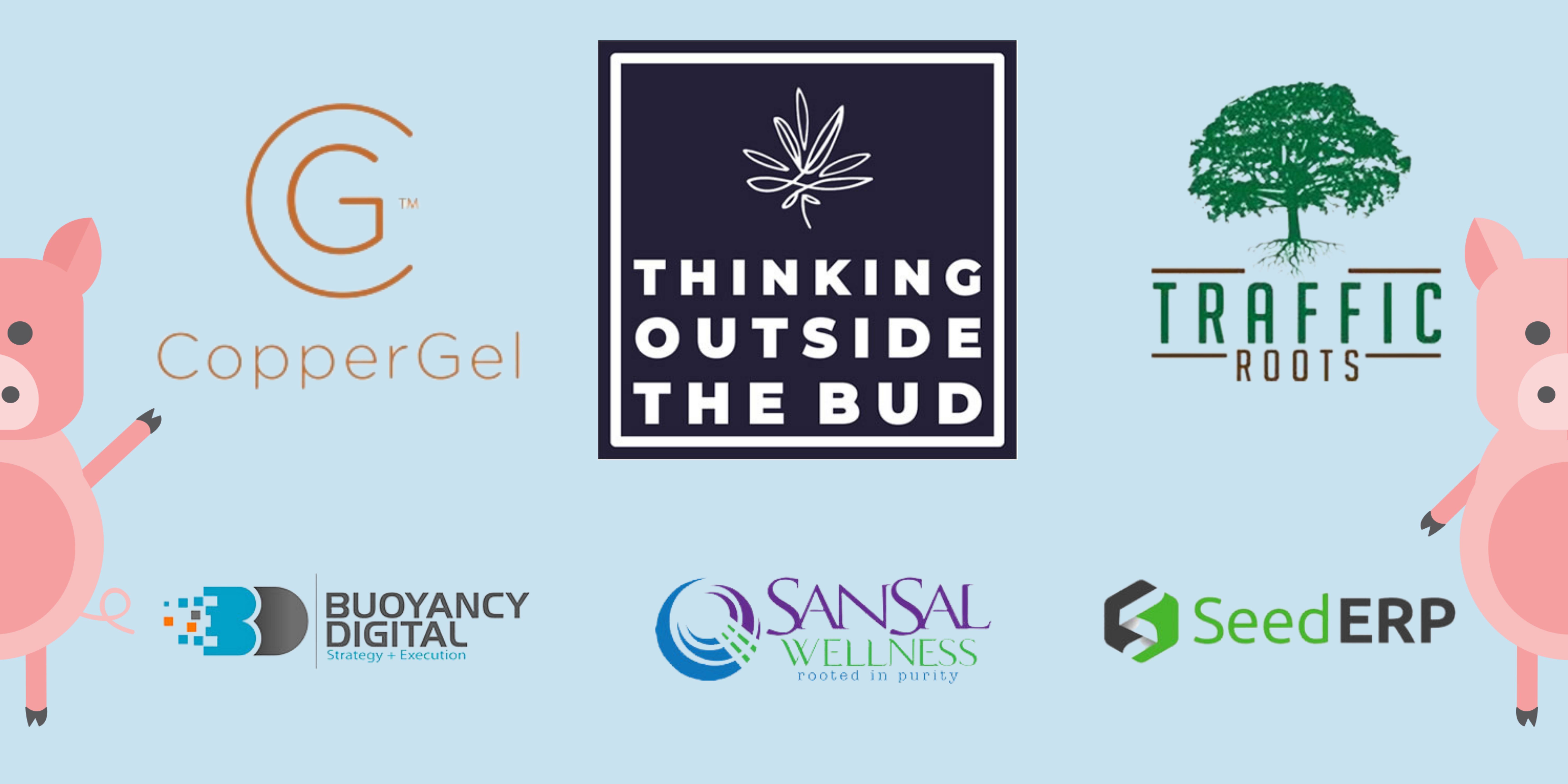 Download The Ultimate Guide to Getting the Word Out About Your Cannabis Company
To stand out from the Cannabis crowd, you to tell a story. Download our FREE Guide to Cannabis Marketing.