7 Free Email Drip Templates to Nurture Your Prospects
According to HubSpot, email marketing generates $42 for every $1 spent, which is an astounding 4,200% ROI, making it one of the most effective options available!
So let 'er rip, send emails, and get some smokin' hot leads to convert.
Just fill out the form below and we'll email you 7 email drip templates for you to execute in your marketing automation tool!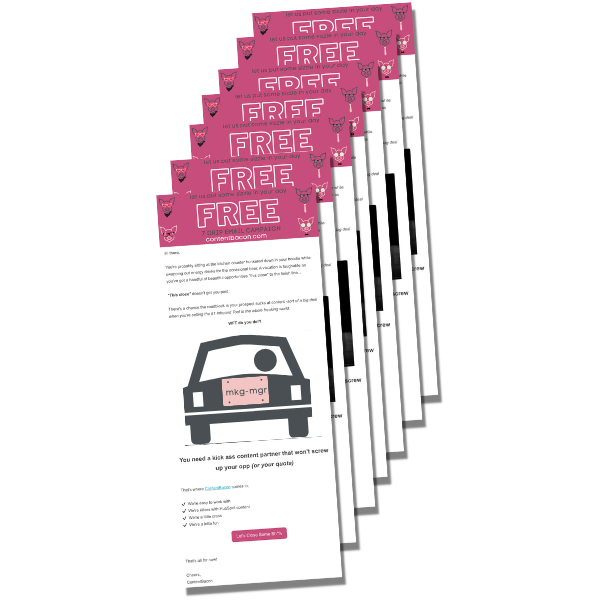 Who is this offer for?
Whether you're a marketing leader, a business owner, or an agency, you've got a gap in your content strategy and execution.
Maybe you've got a magical list of contacts that you just know, with a little nurturing, could grow into multiple opportunities.
✔ You've tried the freelance route.
✔ You've tried working with a writing service.
✔ You've even tried hiring a team on your own.
We know you need ContentBacon, here's your chance to try us out for free.
"Before using ContentBacon, our team would try and squeeze content writing into everyone's job description. It was always the last thing on everyone's list. Now, our blog and social media is full of relevant content, positioning us as a knowledge base for our customers."