You Can Be WebMD Too: Creating Content People Are Searching For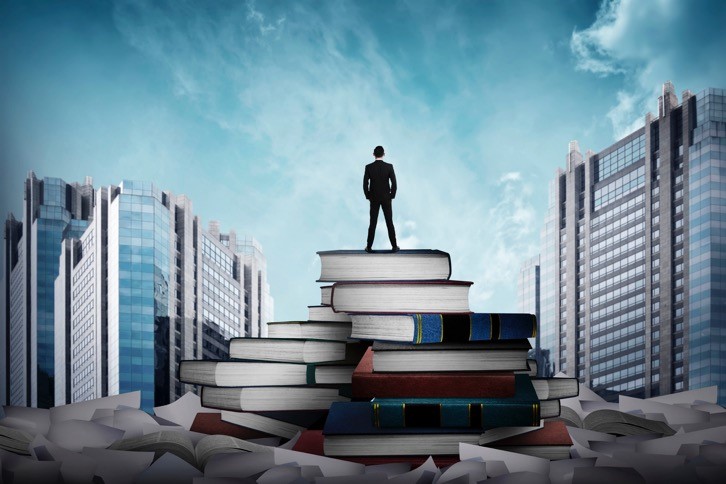 Why do people go to WebMD when they're looking for health-related information? Based on its reputation, people know they can trust the information they find there. They can have high confidence that they've accessed trustworthy information.
That's the value proposition of a subject matter expert. People seek you out when they know you're a trusted source for information. But, WebMD doesn't just sit there and wait for people to check them out. The website is a prolific user of social media. More than 1.44 million people have liked the WebMD Facebook page, and nearly as many people follow it. Wouldn't it be great if you could get that kind of traction?
Worth your while
Forbes magazine recently forecasted the top 10 business trends that will drive success. At the top was that ability to be a subject matter expert, or SME. Here's the thing about comparing yourself to the likes of WebMD, though.
With the exception of a handful of online destinations, most subject matter experts focus on a specific niche. And, the most successful subject matter experts get as specific as possible within that niche. That's got to be your priority. You want to be as narrow as possible with your focus.
Won't I be limiting the number of prospects with that level of specificity?
No. Absolutely not. Let's go back to WebMD as an example – even though we sort of just pushed them out to the sidelines as an outlier. People go to the WebMD website with the expectation to find information that precisely matches their line of questioning. After all, what good would WebMD be if you looked up your symptoms and were told you either had a sinus headache or a brain tumor?
People expect extreme specificity from a subject matter expert. They aren't looking for a website about dog health problems. That's a time-waster. They have a white West Highland terrier, AKC registered from the west coast. The fur on her muzzle is turning a purplish brown. So is the fur on her paws.
Sure, they're searching for a solution, but that's not a prospect's first thing to check off the list. The first thing they want is validation of their problem or pain point. They want reassurance. They're searching for a subject matter expert who will act as a looking glass. "This is exactly your problem, isn't it?"
As a subject matter expert, now you have their attention. You aren't talking in generalities. Now they're ready to hear your solution. That solution is the content you create. It's selling for you. Moving prospects through the levels of your sales funnel.
Your content is going to educate and remove objections. It inserts your solution into the prospect's worldview and validates their decision to position you as an authority. It doesn't ask for the sale. It shines a light.
So, you've got a looking glass and a beacon. You're just getting started.
Network yourself
The people in your network are a crucial part of what creates your reputation as a subject matter expert. They're going to vouch for you. It would be pretty cool if all you had to do is spend a few minutes a day on LinkedIn. Sorry, that's not enough. You might say that's really nothing more than digital lip service.
If you want people to proactively sing your praises as a subject matter expert, you've got to deepen your networking interactions. You can still do it from a digital perspective, though. Put all that content you're creating to work. It showcases your subject matter expertise, so submit it where the information can be helpful. Seek out online forums and offer to do guest postings.
Reciprocity is crucial. Ask other experts in your field to add to your own content. The easiest way to start this process is to find their online postings and interact with people participating in the ensuing discussions.
Make not all about you, sometimes
You're cultivating a focus. You want people to find you because of your ability to prove to them that you understand exactly what their problem is. You also, however, have to be an ambassador. You may ultimately become the most referenced place online for people who are looking for reasons why their white West Highland terrier has purple paws – but you are still a representative of pet health.
Volunteer with organizations within your industry. It'll keep you plugged in to what's changing in your industry – and that gives you even more highly specific information to share with your audience. Prospects will be impressed by your interaction and participation. Existing customers will have another reason to validate their decision to choose you.
It's all about your why
The biggest challenge most people have when they attempt to establish themselves as a subject matter expert is that there are already a bunch of other highly specialized individuals who have already gone before them.
It's unlikely you'd want to even try to establish yourself as a competitor to WebMD. And, it's that way for many fields. So, what are you supposed to do?
People are just as interested in why you are a subject matter expert as they are in your level of knowledge. In some cases, the reason you know so much about something is actually more important than the knowledge itself. Remember that people are searching for a way to fit your solution into their worldview. They're looking for a way to fit into your tribe. You can solve the problem—but do you own the problem, too? Few subject matter experts can make that claim.
Who would you likely look to for help with your white West Highland terrier's purple paw problem?
A subject matter expert who knows what the cause is and how to treat it

A subject matter expert who has three West Highland terriers
It isn't just accurate content that people search for. It's relevance. At ContentBacon, we know you know your stuff, but maybe don't know how to show that to the world. We can help you showcase your expertise and relevance with custom content and relevant placement. Connect with us today.
How's your current content plan?
We're offering a no strings attached content assessment. Have our experts provide you a free evaluation of your content plan and we'll provide you some free strategy on how to optimize. On the house (really).