Thanks for the Memories! How to Shape Your Content to Change Behavior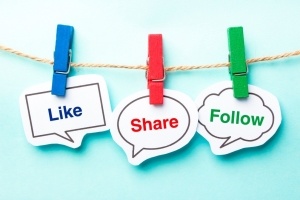 Drive responses, elicit engagement, and get them talking by following these tips
According to AOL/Nielsen, as of 2011, 27 million pieces of content were being shared on a daily basis. And this number has grown enormously in the last four years. There's no doubting the value of custom content when it comes to marketing, but what many businesses don't realize is that simply creating a massive amount of content is not enough. Because if your marketing strategy isn't moving your audience to do something—to take action in some way, it's not doing its job.
So what do you need to craft the kind of stuff that will have you customers and prospects doing exactly what you want them to do? We're here to help you break it down:
One size does not fit all
Ever receive a newsletter or email blast about something totally irrelevant to your life or work? You know, the one that shows up in your inbox promising you better sex, a way to lose 20 pounds in 20 minutes, or a get-rich-quick, work-from-home scheme. Really? Do these people know you at all? While all of us can relate to wanting better sex, the fact is, there's an information overload happening on this planet thanks to our amazing technology (which can sometimes be a blessing and curse).
For your purposes, don't be that business that's taking a shot in the dark and coming up empty when it comes to getting click-thru's on your email blasts or sign ups on your newsletters. Segment those suckers to the appropriate eyeballs and make the message relevant to their needs, wants, and desires. When you consider the enormous amount of spam that's landing in inboxes all over the world, or the zillions of stories being posted on social media, your content doesn't stand a chance if it's not tailored to capture the attention of your customers and leads.
Be the guru and keep it real
If you want to influence your audience's behavior, crafting content that provides genuine help in the form of useful tips and solutions is one powerful way. Think about the last time you searched for advice on anything, whether it was how to self-diagnose that rash on your knee or how to properly cut a piece of dragon fruit.
Now consider the many results you garnered and which ones actually provided you with the advice you needed. Chances are, you got a step-by-step guide or a list of helpful tips that actually applied to your quest—making you not only satisfied, but also likely to visit that site again. It all comes down to building trust in your company. There's no better way to do that than by keeping it real.
Make it a win-win relationship
You've heard of the theory of reciprocity—when one positive act is replied by another. Well, the same holds true for your audience and your content. Companies that give their customers content that's perceived as valuable in the form of special offers, free eBooks, webinars, and more find that their customers not only eat it up, they comment on it, share it, and consequently create more buzz and conversation about your brand. Therefore, your strategy should include giving your audience compelling, inspiring, and enriching content for free.
Don't go breaking my heart
In the same way that your custom content drives people to opt in, there are always going to be those who will change their minds and want to opt out. How you handle this is key to your success and to possibly changing their behavior, either right away or in the near future. In the same way that your kick-ass content is compelling, helpful, or entertaining, so should be your "goodbye" messaging. If you've ever unsubscribed before, you know what I'm talking about.
Creating a unique, "thanks for the memories" message is how many successful companies actually change the viewer's mind and get them to stay. A great example of this is charity: water's opt out confirmation page which gives their audience the choice between unsubscribing OR watching a video of their CEO getting ambushed with water balloons. Guess how many people chose to watch the video.
Give them bacon (everybody likes bacon)
Now you've got a handle on how to create content that will move your audience—but you're stressing because although you've got the knowledge, you're not really sure you possess the skills to make it all happen.
That's cool, because at Bacon, it's what we do all day long. Our content doesn't just sizzle like good bacon should, it makes mouths water and keeps them coming back for more. Give us a call or sign up online to get started.
How's your current content plan?
We're offering a no strings attached content assessment. Have our experts provide you a free evaluation of your content plan and we'll provide you some free strategy on how to optimize. On the house (really).