Our Sizzling Subscriptions
LAUNCH
4 Blogs per month
36 Social Media Posts to Promote Blog (split between FB, LI, & TW)
1 Recurring Monthly Newsletter
1 eBook (1 total)
[ADDED VALUE] 1 5 step Drip Email Campaign for the eBook
Monthly Strategy Calls w/ Oversight, Management, Reporting, & Outrageous Customer Service
Pricing reflects minimum 12 month commitment
MOST POPULAR
GROW
Amplify Content for High-Growth Mode
8 Blogs per month
72 Social Media Posts to Promote Blog (split between FB, LI, & TW)
6 Syndicated Blogs for LinkedIn Publishing
LinkedIn Page Makeover
2 eBooks per quarter
Monthly Strategy Calls w/ Oversight, Management, Reporting, & Outrageous Customer Service
[ADDED VALUE] 2 Pillar Pages strategically designed to become the authority on a topic (based off of previously written content) ($3k value)
Pricing reflects minimum 12 month commitment
SCALE
Deliver Content for Your Multi-Location/ Global Enterprise
12 Blogs per month
108 Social Media Posts to Promote Blog (split between FB, LI, & TW)
12 Syndicated Blogs for LinkedIn Publishing
LinkedIn Page Makeover
4 Pillar Pages strategically designed to become the authority on a topic (based off of previously written content)
4 eBooks (21 total)
Monthly Strategy Calls w/ Oversight, Management, Reporting, & Outrageous Customer Service
Pricing reflects minimum 12 month commitment
Is your website attracting leads or attracting bots (or attracting nothing at all)?
Let's cut through the BS.
27.2 percent of the world's population is shopping online.
We have seen time and time again that you don't just need someone to write blogs, emails, web copy or social media, you need a team that gets you. Knows and speaks in your voice. Challenges you to think outside the box and passionate about your success.
You need a storyteller.
So toss our kick ass storytelling team on the grill so we can get to work cooking up some smokin' hot content and creating flywheel strategies that:
Score Hotter Leads

Develop Your Brand & Gain Credibility

Delight Customers and Boost Retention
ContentBacon offers content marketing as a service. We deliver tasty custom content curated in your voice and your brand to drive up your search traffic and deliver quality leads to your salesforce.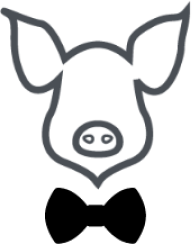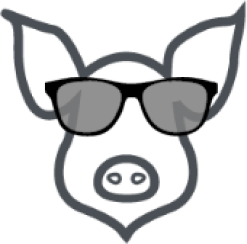 Our Customers Write us Love Letters



Check out our sizzlin' case studies:
Not finding what you're looking for?
Book a meeting with our CEO.
Stand Alone Offerings
Get Ready: A Content Package for the Startup
EVERYTHING you need to ensure your story gets off the ground and is being told.
Valued at ~$25k
Get Ready Includes:
1 Smokin' Hot Landing Page


Includes 1 outbound drip email, 1 eBook Workbook, 1 Thank you workflow)

3 Email Drip Campaigns (1 for cold list, 1 for wait-list/prospects/leads, and 1 new customer welcome sequence)
1 LinkedIn Company Page Creation/ MakeOver
3 LinkedIn Personal Page Creation/ MakeOver
Up to 10 Pages of Copy for your Website (no design, just the pretty words)
You'll Love this
LinkedIn Personal Profile Makeover
A professionally-written, styled, optimized LinkedIn personal profile.
Make sure your photo is displayed prominently

Create and upload a cover image

Make sure all key sections are written and filled out to brand you uniquely.
LinkedIn Company Profile Makeover
A professionally-written, styled, optimized LinkedIn company profile.
Make sure your logo is displayed prominently
Create and upload a cover image
Make sure your organization's details are filled out properly
Frequently asked questions
What if I need more or something different than what I see above?
What's your most popular subscription?
We're not cookie cutter -and for good reason. However, we do see our GROW package being a consistent menu to push your inbound machine to the next level.
What else do you offer to your subscribers?
A ton!
🥓 Instagram, Pinterest strategies/campaigns
🥓 Videos - animated as well as interview style
🥓 Blog to Book
🥓 Longer form content - white papers, resource guides, ebooks
🥓 Conversion events, webinars, masterclass
🥓 Pillar pages
🥓 Paid campaigns
🥓 Landing pages
🥓 Website content
🥓 Current customer content - knowledge base articles, updates, educational content, customer care emails
🥓 Employee content
🥓 LinkedInMakeover (LIMO)
Still looking at our menu and not seeing what you need?
Book a meeting with our CEO.
What we Promise when you
hire
#team BACON
The first 60 Days are Critical
Thorough onboarding process to get to know you, your brand, your target audience, your tone of voice - all the things necessary to deliver kickass content.
No BS Communication
Our communication is clear, concise, and compelling.
You're hiring a team, not a person.
Our team approach ensures there is no single point of failure. Collectively, we'll provide recommendations on additional strategies you should consider to reach your goals as we work together.
Outrageous Customer Service
Commitment to providing you with an outrageous customer experience - we believe with good communication, anything is possible.
3 Steps to Smokin' Hot Content
Find Your Cut
Chose from either our popular menus listed above or book a meeting with our CEO for us to then provide you with a customized subscription.
Throw Some Meat on the Grill
Once the right menu is decided on, we'll send you a subscription link to purchase your first month of service.
Tasty Content Served
We'll get your kick-off call scheduled and deliver a comprehensive analysis of your story and provide topics and pillars for you to chose from so we can get writing.