You just spent a lot of time and cash on HubSpot. We have the resources you don't, and we deliver content that delivers results.

HubSpot has a lot to offer professionals like you, but you need to invest a little time and effort if you want to get everything you can from it. Now that you've purchased your HubSpot account, you might be experiencing hiccups such as:
Lack of resources: You don't have the time or effort to produce the content you need to keep your business in growth mode. We know how hard it is to stay on top of creating emails, blogs, and social posts, plus ensure they're the caliber you want.
Working with writers: Finding great writers is difficult, and actually keeping them is even more so. Vetting them, managing their workloads, and reviewing their submissions is a lot. You also never know when they'll disappear for a better gig, leaving you high and dry.
Too much time spent on content: You may not want your team focused on content (which, frankly, takes a lot of time to get right) – especially when there are so many other business concerns to think about.
Content that's lacking: Sometimes you get lucky and find a writer, but the work you're seeing just isn't great. It doesn't align with your brand voice and there isn't much value in it, if any.
It never ends: Even if you buckle down and churn out great content for a campaign, you're going to have to do it all over again. You will always need more content.
Why ContentBacon? Because we get it! We have the resources you don't, and our content delivers results. We customize our work to fit your brand voice and business goals, and you can rest assured it will be sourced and delivered consistently. That means you'll be able to plan your schedule around a solid content rhythm. We're also super easy to work with (we promise).
We

work with HubSpot users to help

make

tasty, custom

content

on a consistent basis

easy

and effective.
How We Make Content Delivery Easy
Let's walk through our tried-and-true, month-to-month process:
Month 0: Gathering the Ingredients
This is when we really get to know your business. Before we get started with content, our team:
Schedules a welcome call
Sends you a questionnaire
Conducts one-on-one calls with our production team and content strategists
Assesses your website, social media channels, and reviews
Schedules a strategy kickoff call
Delivers an approved kickoff deck
Month 1: Firing Up the Plan
Now things really get going. We start creating your content for review and put all applicable steps in place to implement our strategy. We start writing and posting on your blog, creating newsletter content, and posting on social media.
Month 2: Get Sizzling
Your content process should be a well-oiled machine by now. After two months, we meet for a monthly recap, discuss success points, give you recommendations, and continue to optimize.
Quarterly Deep Dives
We will continue to meet with you quarterly to walk through our strategy and discuss any wins or hiccups. Each quarter, we'll review your brand guidelines, what we've learned through digital analysis, and make any adjustments for the next quarter. Plus we'll ensure that we're all on the same page with your additional campaigns or initiatives so that your content is aligned with your vision. This process helps us customize our services, stay on track, and work harder to meet your content goals.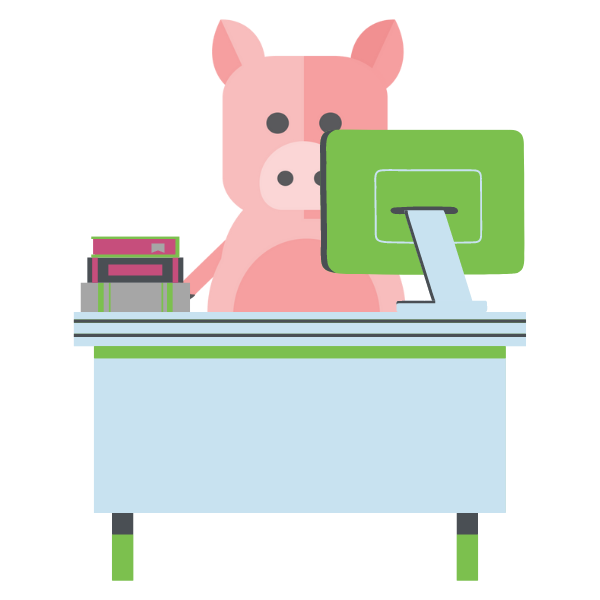 Subscriptions Starting at $2,200 per month for
HubSpot users.
We offer two types of content services:

Get Ready Projects: Need help with a one-time project? Work with us on an as-needed basis.

Monthly Subscriptions: This is the option to choose when you want the above ongoing services from our team.

Work with ContentBacon today and learn more about how we can make content delivery easy.
Burning Questions? Chat with our Content Experts.
If you're still on the fence about what you need to get your clients content sizzling, why not book a time with our content experts?
Not ready to have us write your stuff? Free Trial to Convert your Prospects
Here's 7 Free Drip Email Templates to test out our smokin' hot content that can help you today.
7 Free Drip Email Templates
Click the shiny red button below and we'll email you 7 email drip templates for you to execute in your marketing automation tool!
So let 'er rip, send emails, and get some smokin' hot leads to convert.