Will Your Business Fail If You're Not On LinkedIn?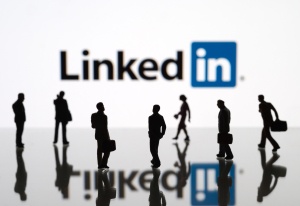 Not exactly, but the social platform can prove to be very important
LinkedIn is an interesting beast. People either love it like bacon; or they hate it like Brussels sprouts. And while some joined the social media platform to create a professional network of like-minded leaders, or to search for investors, employees, and customers, there are many people who still wonder why they created an account in the first place.
It's just like Facebook, but for careers, right? Not exactly. If used correctly, LinkedIn can be more like oven-roasted Brussels sprouts with bacon—powerful, flavorful, and satisfying.
LinkedIn by the numbers
Picture LinkedIn as a pool of potential. In that pool are 433 million professionals in more than 200 countries, with two new members joining every second. That's a tremendous pool of possibilities for any business, and now that Microsoft has purchased the social media platform for $26 billion, greater things are expected.
The numbers, according to Forbes, do not end there:
It's the third most used social media platform among business owners
Among B2B businesses and marketers, LinkedIn is the number one platform used for product launches
There has been a 73 percent increase in job recruitment on social media platforms like LinkedIn
It's reported to be 277 percent more effective for lead generation
Through a properly optimized profile and company page, LinkedIn gives your brand increased search visibility
Making the most of your profile and page
In order to reap the rewards of LinkedIn, it's important to remember that it's a social media platform. In other words, you have to be social, and LinkedIn offers a variety of ways to do just that. Entrepreneur recommends the following:
Join groups in your field or in the field of your connections and join the discussion. Further contacts will follow
Add videos or photos to your profile, and steer away from telling what you do. Instead, approach your profile building with what you do for others
As you interact with your connections, post recommendations and endorsements. This action is often reciprocal and can go a long way when future contacts research who you are
Avoid using LinkedIn's generic default messages. Aim to write something more personal with a reminder of where you met and what you talked about, and don't forget the call to action. A future lunch? Coffee?
There are a host of tools available in Premium accounts to help generate leads and sales
Slinking away from LinkedIn
This doesn't go to say that LinkedIn is not without criticism. Two of the biggest criticisms are time and money.
Initially, there is a large investment of time to make connections, to engage, and to become established in this digital network world. Time spent here could easily impact the time needed in managing your business.
Similarly, LinkedIn offers a premium package with key tools, and small businesses need to weigh this particular monetary investment against what's affordable.
Will your business fail if you're not on LinkedIn?
Businesses are able to survive without LinkedIn, but it's an uphill battle when competition and connections are all engaged with one another on a social media platform. Also, that uphill battle is actually a two-front war since it will take work to became a presence on LinkedIn.
ContentBacon understands this battle well—and that's why we're here: to help individuals and their businesses achieve success on all social media platforms. If you need advice or assistance in making LinkedIn (or any social networking platform) work for you, contact us today.
How's your current content plan?
We're offering a no strings attached content assessment. Have our experts provide you a free evaluation of your content plan and we'll provide you some free strategy on how to optimize. On the house (really).