Do I Need a Chatbot for My Business?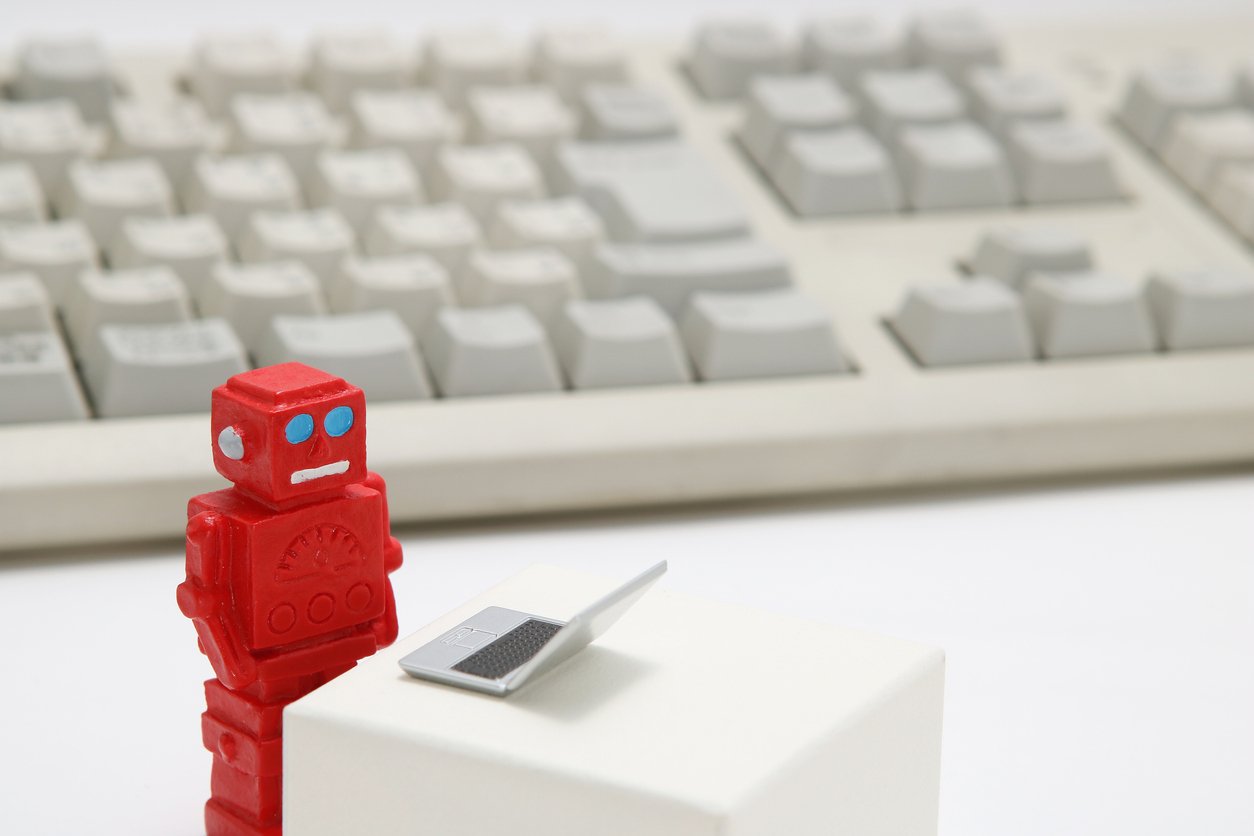 You do if you want to improve engagement with your customers
Ever since that malevolent robot was introduced into the pop culture lexicon in the 1980s (of course we're talking about Johnny 5 from Short Circuit), many of us have been dreading the day that the machines will take over. And while the Hollywood view of robots may be fun, the truth is that they're actually much more helpful than harmful. And, for the most part, they're not going to take our jobs; instead they'll work alongside us to improve efficiency and productivity.
While robots have mostly been used for their mechanical skills – on assembly lines and the like – they're starting to be utilized for their minds (of sorts). Thanks to artificial intelligence, they can now interact with people through messaging apps. These are known as chatbots.
But doesn't a chatbot sound, you know, robotic?
Chances are good that you've talked to a chatbot or two and didn't even know it. This is because when a message is typed, the software instantly interprets the language for the chatbot – putting an emphasis on recognizing keywords and sentences – and then it replies quickly. The chatbot also uses a conversational tone, making it feel much more man (or woman) than machine.
The best part of chatbots
In addition to saving time, perhaps the biggest benefit of chatbots is that they can help create and foster engagement with customers. They are very good at this for a number of reasons, including:
They never sleep
Or even if they do (and perhaps dream of electric sheep) they're always on call. Let's say your business makes and sells hats, and that a currently hat-less individual visits your website after regular business hours. This person wants to know more about your hats, costs, shipping, etc., but your FAQ page (if you have one), isn't quite fitting the bill. Frustrated, they leave your site and look for another hat company. With an always-on chatbot, questions can be answered immediately, and even if that person doesn't buy a hat, they will have had a positive experience.
They have great memories
Remember that customer who bought that thing five months ago? No? A chatbot will. And with access to past order history, it can then make product suggestions. A chatbot can also see what someone has in their cart and point them towards add-ons or complementary items. Plus, even if somebody has never bought from you before, the chatbot can take a look at the pages they've visited on your website and make recommendations.
They can help you get more personal
Every time a chatbot interacts with a customer, it gathers data, and the more that is collected, the easier it is to really get to know them. In addition to seeing which types of products or services they are interested in, you can learn about any issues or problems they're having. Then you can tailor marketing messages to them, specifically addressing the areas that affect them the most.
They can help you get more social
A website provides only so much potential for engagement, but social media is a different story. A chatbot can encourage people to visit your social networks and make it easy to do so by providing links. If, for example, someone is interested in a certain item, the chatbot can point them towards a how-to video on YouTube. To stay up-to-date on all of the latest specials and promotions, the chatbot can suggest they become a follower on Facebook. And once this social ball starts rolling, it's much easier to stay connected to a customer.
But can't I do all of this myself without using a robot?
Of course you can. And you can also ride a bike to work and use a rotary phone. Chatbots may seem a little weird at first, but they can make your life easier and do wonders for customer engagement. Plus, because they're virtual, you will never have to worry about an uprising.
Looking to better engage with customers using good, ol' fashioned content? Get in touch with the (mostly-human) experts at ContentBacon.
How's your current content plan?
We're offering a no strings attached content assessment. Have our experts provide you a free evaluation of your content plan and we'll provide you some free strategy on how to optimize. On the house (really).